Be it a temporary workforce for a big event or helping your business grow with new permanent roles, let us source your new team today.
Be it your first job, temp work or your next professional career move, let us help find you a new position today.

Kiwi Recruitment is the fresh and friendly approach to recruitment. We make the extra effort to really get to know our candidates and clients to help find and match the perfect role. We supply various industries and we are proud to have a GLA Licence (KIWI0003)

Meet
Here at Kiwi Recruitment, we feel that the secret to delivering an exceptional service is treating each candidate/client as an individual. We believe in meeting our clients/candidates one to one. This way, we can establish an understanding of what is needed and ensure both parties are on the same page. We are committed to matching clients with roles that match their individual talents.
Build
Nervous about embarking on the adventure that is finding a new job? No problem. We are here to help. Whether you're looking for a short-term job or a permanent role, we can introduce you in a professional and supported manner to our network of companies to give you the best chance of success.
Our team of recruiters are always positive and professional. We don't rush our work and are dedicated to ensuring both client and candidate are fully satisfied and have received a personal, tailored service.
We know that whether you like or dislike your job can really affect your life, so finding you the right work is something we take seriously.
Communicate
We take it upon ourselves to keep our clients/candidates up-to-date and work together to suit their ever-changing availability. We truly try our best to go above and beyond for our candidates; we often help clients arrange transport or help them acquire suitable workwear.
Fresh and friendly
We're always open and available to chat with clients and candidates. Our fresh and friendly manner means you'll always be welcomed at the Kiwi Recruitment offices. We pride ourselves on being approachable, so if you have a query, we are always here to help.
Our business grows by referral, so we aim to provide the kind of service that people remember. We ensure everyone leaves feeling that their job search is being taken seriously. We don't see people as clogs in a working machine, we see them as individuals, and treat them as such.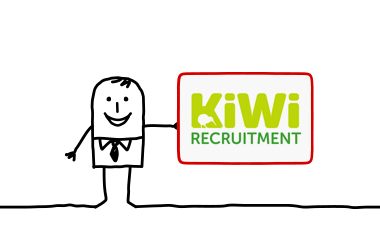 Send us your CV!
We request that all new candidates send us their CV via email. We will reply to your email to acknowledge receipt and offer any guidance we can to help you improve your CV for your new job search.
Home